Great British Sewing Bee Winner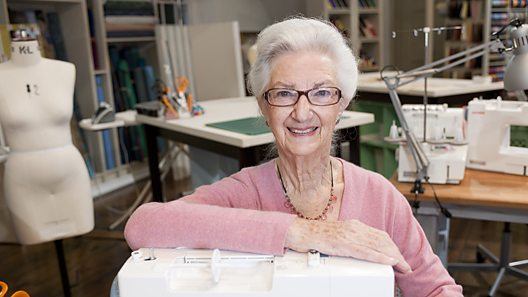 Congratulations Ann the Beauty of Sewing!!!!
My Beginnings: Starting point
I have truly enjoyed this series, it has encouraged me to sew even more and appreciate the art of stitching. I have been sewing on and off since I was in the sixth grade, and not until 2007 did it become such a huge part of my life. As a single mother I wanted more for my family needed extra revenue. I started working a part time job and it still didn't seem to be coming together I was still over extended in my finances because I was still having to pay a babysitter. So I decided to stop working and began to pray for direction concerning being able to take care of the needs of myself and growing children.
I began listening to a local ministry series titled Breaking Free from Debt. Many topics were discussed and prayer suggestions, the one that stuck out the most for me was asking for direction in prayer for my gifts and talents to be revealed to me in order to bring in extra revenue into my household. One night after praying the pray for several weeks, listening to the series, writing notes and just rehearsing the information, I was reading a Virtuous Woman's Article focusing on the proverbs 31 scripture, it was as though a light bulb lit up in my head and heart. (You Can Sew) I hadn't sewed or thought about sewing since I was a Junior in high school and actually I lost my mother the summer before going into my Junior year, which that year I was suppose to get a sewing machine since she saw after I had taken a couple of home economics classes that I was relatively good and enjoyed sewing. But with everything going on in my life at the time I was not as passionate about sewing to me it was something we shared and after losing her it was not as important to me. But finding myself yet again at a crossroad in my life once again it found its way back into my life and heart with even greater purpose. And here I am 8 years later, 1 sewing machine, a serger, blind hemmer, a Cricut, Yudu and 2 Embroidery/Sewing combo machines. It has been a great journey and I still feel it is just the beginning. I continue to encourage and push myself to move further and grow in that same talent that has been truly a Blessing since it was revealed. And like Ann I pray I get as many years to enjoy this Art.
Just a few things I have done!!!